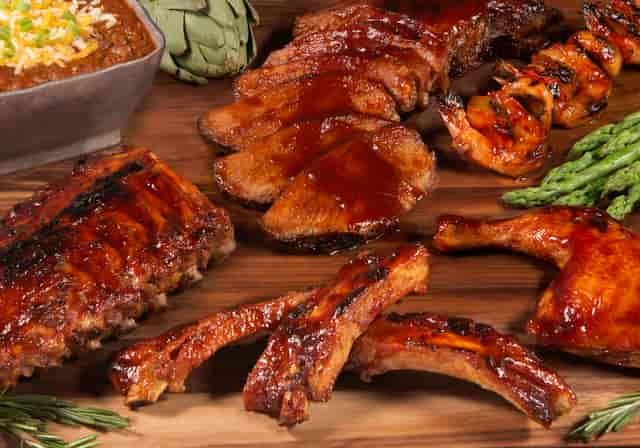 Golf Catering
Become a VIP
Receive updates on special events, new menu items, menu reviews, and more!
Golf Catering
Build Your Own BBQ Sandwich Bar Menu
(includes 4" hinged sandwich rolls; 1.5 per person)
Select Two Meats from below:
BBQ Beef Brisket
Pulled Pork
BBQ Pulled Chicken
Louisiana Hot Sausages
Slow Roasted Tri-Tip
Select Three Side Orders from Below:
Choice of Three Appetizers from below:
Choice of Two Salads from Below
(add chicken to any for $1 more per person)
2nd Street Spinach Salad
Organic Baby Spinach, Bleu Cheese Crumbles, Mandarin Oranges, Diced Green Apple, Dried Cherries, Chopped Green Onion, Candied Pecans and Corn bread Croutons Tossed with our House-Made Sweet & Sour Dressing. Gluten-Free with Modifications.
Full Size
$12.49
Half Size
$10.49