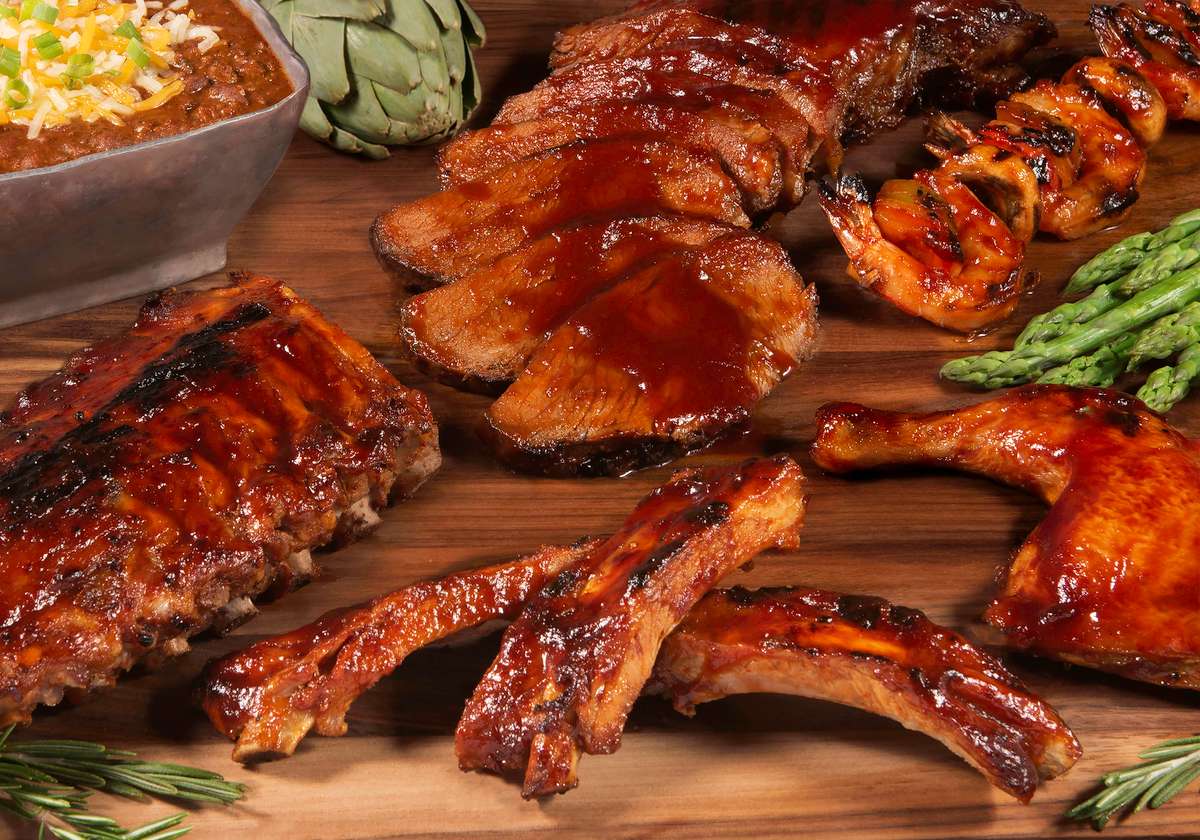 Gluten-Free Catering
Become a VIP
Receive updates on special events, new menu items, menu reviews, and more!
Gluten-Free Catering
We Now Proudly Offer Gluten Free Catering!
The owners and staff of our restaurants are sensitive to individuals with dietary restrictions and have developed delicious menu choices for you.


CATERING SPECIAL
Louisiana Hot Sausages
OR
Garlic Mashed Potatoes
FREE
when Newport or Naples Rib Company Caters your Next Event!
Must Book Catered Event by the End of the Month - Minimum 25 people - Does not Apply to Tailgating Catering
Basic Prices
# of Guests | Pick Up | Deliver Fee* | Catered | Catered with Grill**
25-50 | $16/per | $75.00 | +$250.00 | +$200.00
51-199 | $15.50/per | $75.00 | $20/per | $25/per
200-499 | $15/per | no charge | $19/per | $23/per
500+ | $14/per | no charge | $17/per | $21/per
*Within 10 miles
**With boneless breast chicken
Basic Menu
Our menu also includes Plates, Napkins, Forks, Knives, Mini Washcloths, Custom Bibs, Tablecloths, Serving Utensils, and To-Go Containers for Leftovers.
"Supersize" Your Rack
Add 2 Extra Ribs to Each Rack – Make it a 6-7 bone rack! $2.99/person

Add 4 Extra Ribs to Each Rack – Make it an 8-9 bone rack! $5.25/person


Additional Sides
Add Any 1 for $1.50/person; Add Any 2 for $3/person.



Specialty Salads
Add Any 1 for $3/person; Add Any 2 for $5/person; Add Any 3 for $6/person.
Add Drinks
Choice of Iced Tea, Coffee, Lemonade, Punch.
Add 1: $2/person; Add 2: $3/person; Add 3: $4/person; Add 4: $5/person.
Soft Drink Cans: $1.50/person (1 can/person); $2.50/person (2 cans/person)


Catered Prices Include
Delivery of all items; set up of buffet with chafing dishes, silverware, and plates; clearing of all Rib Company items; and clean up of kitchen facilities (if applicable). Typical time limit is 2 to 2½ hours. If you need our staff to stay longer than 2½ hours, there will be a $40/hour charge for each server, and a $45/hour charge for each bartender.



Stainless Steel Chafing Dish Rental (must be returned)
$15 per dish and includes one 2-hour sterno


Disposable Wire Chafing Dish Purchase (yours to keep after event)
$10 per dish and includes water pan and one 2-hour sterno