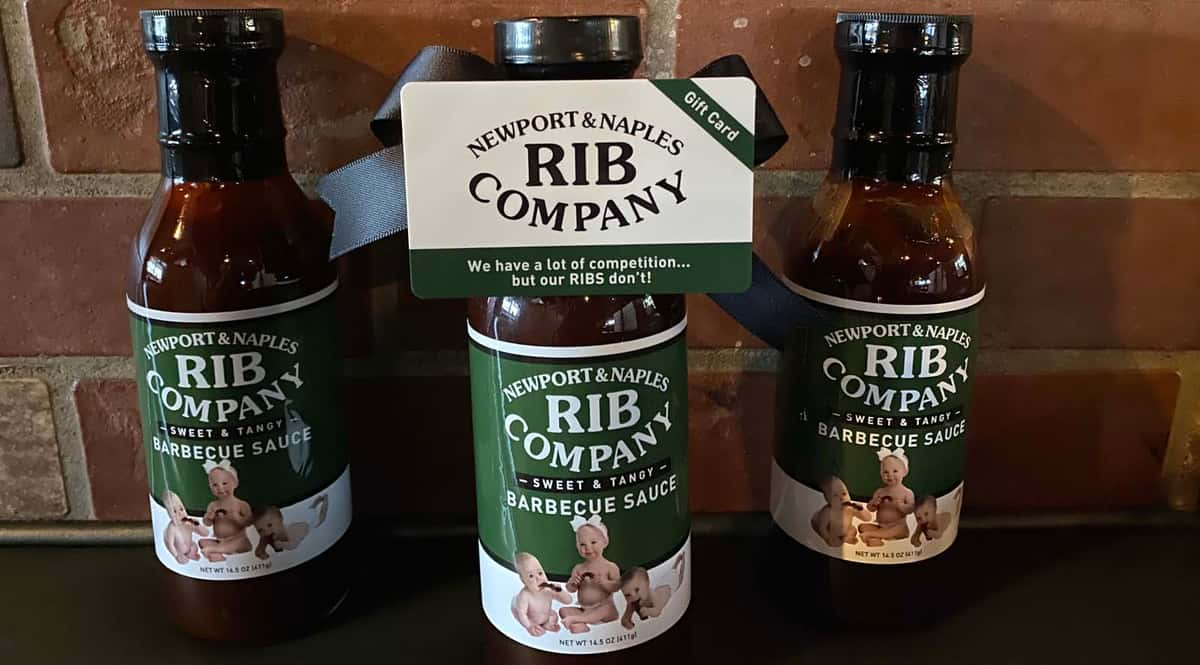 Merchandise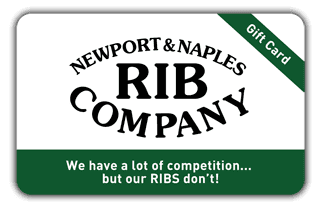 Rib Company Gift Cards
The Perfect Gift for Friends and Family!
Now you can Spread the CHEER with Rib Company Gift Cards!
They're available in any Denomination, so Stop by to get Yours Today
or ORDER HERE and We'll Mail it to You in 1-3 Business Days
Specify Amount: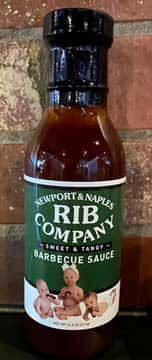 Rib Company Signature
BBQ Sauce
14.5 Ounce Bottle of Rib Company's Sweet and Tangy BBQ Sauce
$10.49 each (includes shipping)
TEMPORARILY OUT OF STOCK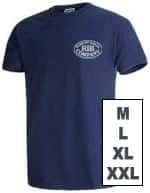 Rib Company Signature
T-Shirt
Hanes Beefy-T Short-Sleeve 100% Cotton.
Color: Navy
$21.99 each (includes shipping)
Ordering, Shipping, Privacy and Security Policies

SHIPPING AND ORDERING
Shipping Information: All orders will be shipped via the carrier of our choice, usually UPS, FedEx or US Postal Service. Most items (such as gift cards, etc.) will be shipped within a day or two of placing your order. However, some merchandise may take up to 3 weeks from your order date for shipping. If you need an item in your order immediately, please contact us to expedite your order. Any backordered items will be noted on the packing list that accompanies your order.
International Orders: We currently only ship to the US and Canada. To have an order shipped to any other country, please call us at 1-949-631-2110. Shipment may be subject to taxes levied by the destination country. Newport/Naples Rib Company is not responsible for any VAT, other applicable taxes, or duties on any shipments outside of the US. Any such fees are the sole responsibility of the recipient.
Returns: All sales are final. Damages, lost shipments and discrepancies must be communicated to Newport/Naples Rib Company within 30 days of placement of the order. Please call Customer Service at 1-949-631-2110 before returning any damaged goods.
Feedback: Please contact us if you have any questions or comments regarding the Newport/Naples Rib Company Store or any Newport/Naples Rib Company merchandise.
Sizing: All clothing items are based on USA men's sizes. Hats and caps are one size.

PAYMENT AND ORDER FORMS
Forms of Payment: Newport/Naples Rib Company accepts payment on MasterCard, Visa, American Express and Discover cards via web, phone, fax and e-mail.
Gift Orders: Newport/Naples Rib Company merchandise make great gifts for any occasion. When you make a gift order, specify the "from" address and the "ship to" address where indicated, and the gift message in the "Special Instructions" box. A card with your personal message will be enclosed with your gift.

SECURE SHOPPING
At Newport/Naples Rib Company, we protect your personal information. When you enter your credit card number and your billing and shipping information to Newport/Naples Rib Company Store, we use the industry-standard Secure Socket Layer (SSL) technology to prevent the information from being intercepted during transmission. We also encrypt your credit card number when we store your order and whenever we transfer that information to process your order.

PRIVACY POLICY
Newport/Naples Rib Company respects your right to privacy. Any personally identifiable information obtained during your visit to our site or any forms completed on Newport/Naples Rib Company's site are not disclosed to any outside parties. We do not share, sell or distribute information about you to other companies or other people.