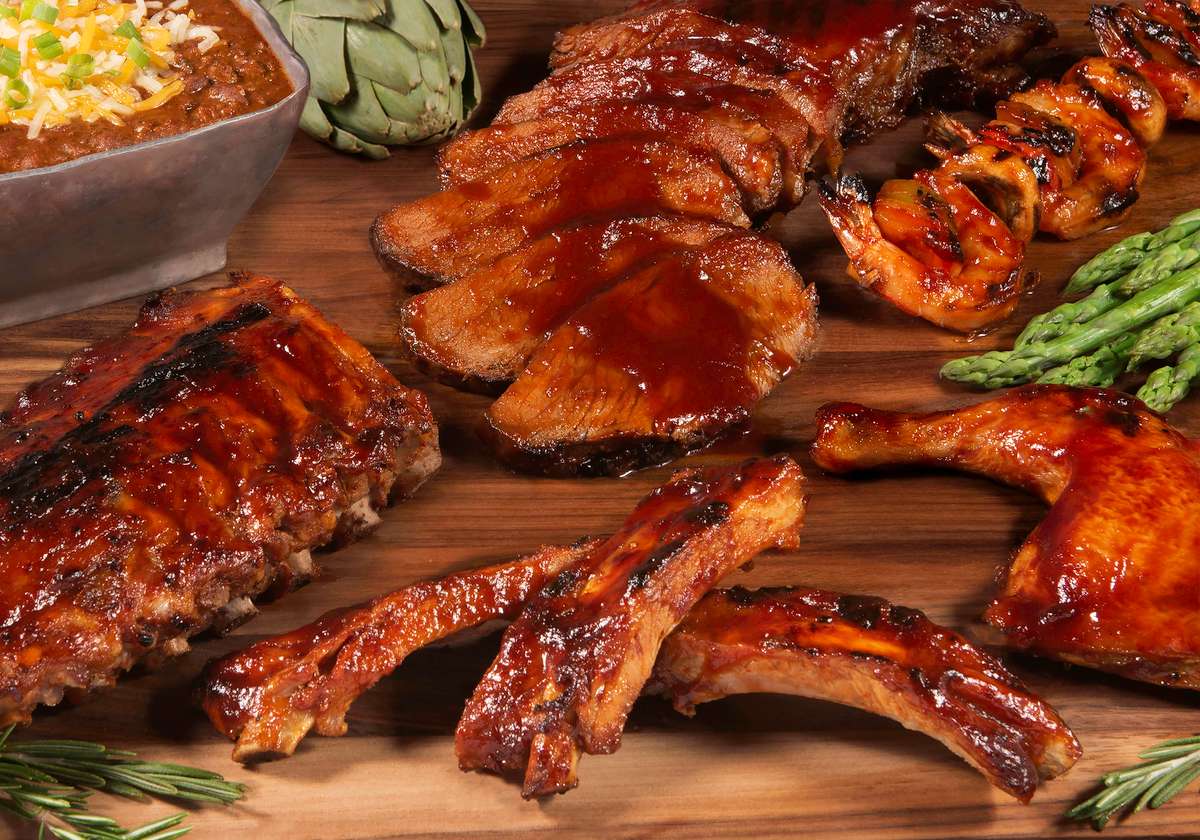 Lunch
Become a VIP
Receive updates on special events, new menu items, menu reviews, and more!
Lunch
Add Protein To Salad
Does Not Include Cobb
Chicken $3
Tri-Tip $4
Shrimp (3) $6
Salmon (8oz) $9
Sandwich Combo
1/2 Sandwich Served on French Roll, Brioche Bun, or Glutern-Free Bun. Paired with Your Choice of House Salad, Cup of Chili or Soup (When Available) and One Side
Burgers
USDA Choice Ground Beef or Veggie Patty
Choice of Sesame, Brioche, or Gluten-free Bun
Choice of One Side and Fruit
Build Your Own 1/2 Pound Burger
$13
Includes: Lettuce, Tomato, Pickle
Add at No Charge: BBQ Sauce, Ketchup, Mustard, Thousand Island Dressing
Add Bacon or Cheese (Cheddar, Pepperjack, Shredded Cheddar/Jack, Blue Cheese)
+$0.99
Add Cheese: American, Bleu, Cheddar, Pepper Jack, Shredded Cheddar/Jack
+$1
Add Toppings: Avocado, Bacon, Onion Strings, Grilled Onions, Sautéed Mushrooms (Each)
+$1.50
Add Avocado
+$1.99
Add Sautéed Mushrooms, Onion Straws, or Grilled Onions
+$1.49
Add Louisiana Hot Sausage on Top
+$3.49
Beverages
Soft Drinks, Raspberry Iced Tea, Coffee, Tea - FREE REFILLS!


Hours:
Saturday & Sunday
12pm - 3pm