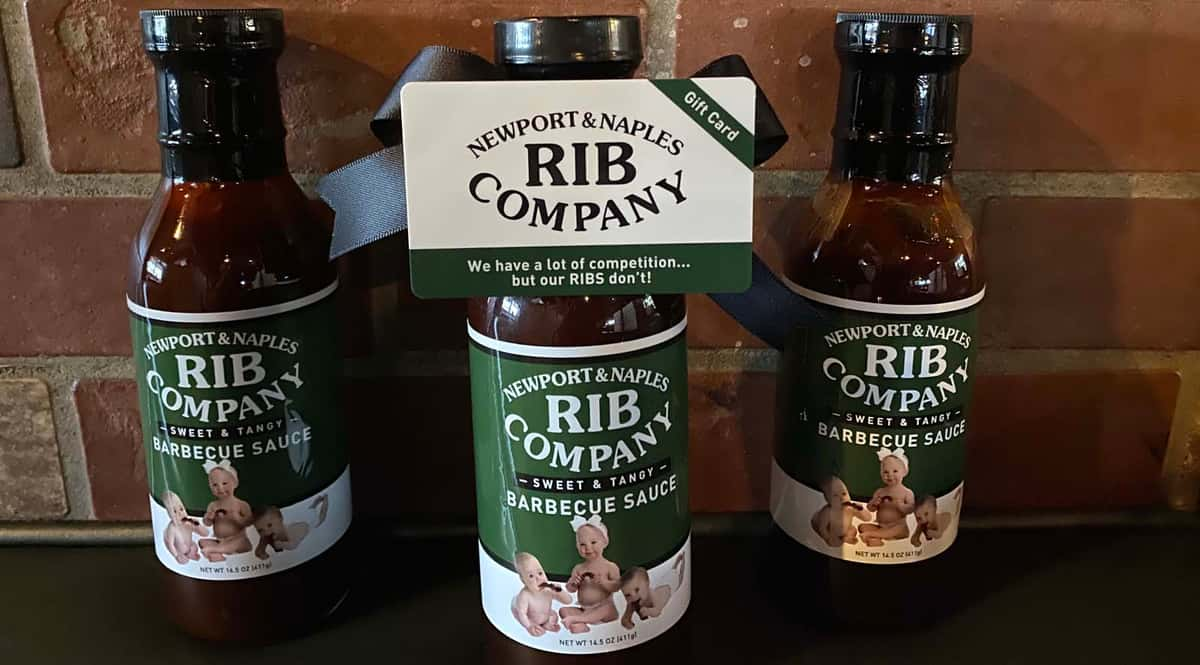 Gift Cards & Merchandise
Naples Rib Company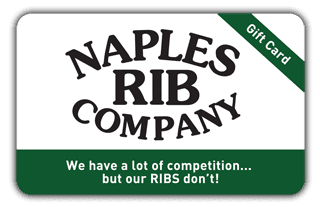 Naples Rib Company Gift Cards
The Perfect Gift for Friends and Family!
Now you can spread the cheer with Naples Rib Company Gift Cards!
They're available in many denominations, stop by to get yours today
or
ORDER HERE and we'll mail it to you in 1-3 business days.
Specify Amount: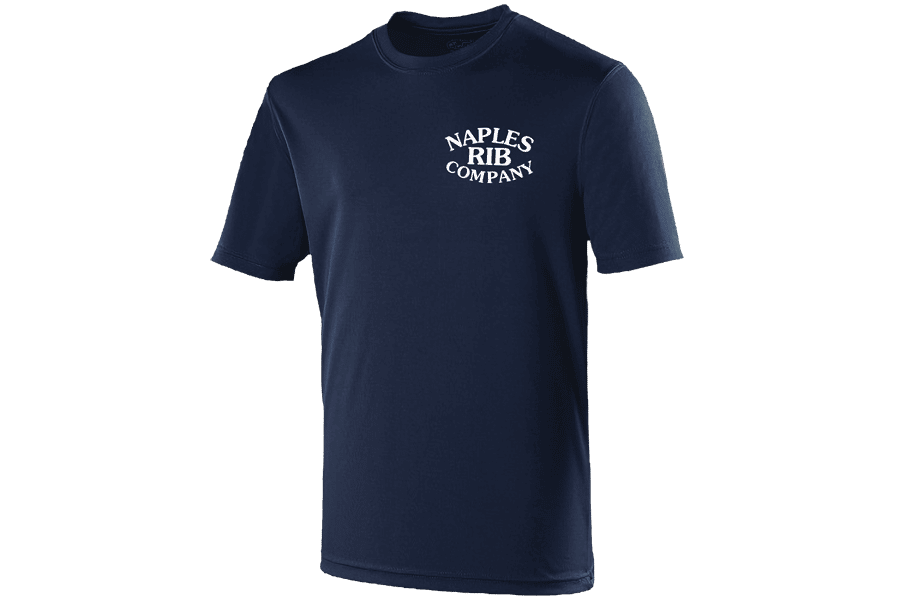 Naples Rib Company Signature
T-Shirt
Hanes Beefy-T Short-Sleeve 100% Cotton.
Color: Navy
$21.99 each (includes shipping)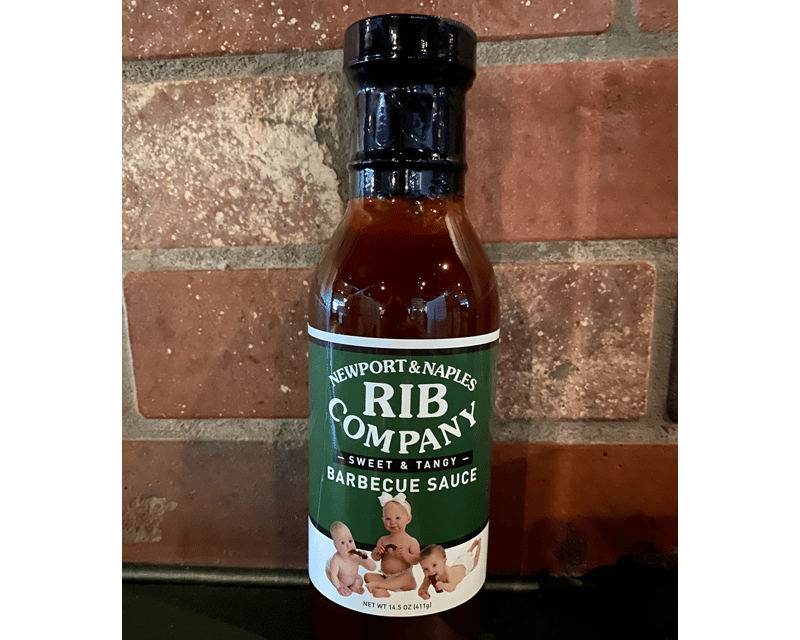 Rib Company Signature
BBQ Sauce
14.5 Ounce Bottle of Rib Company's Sweet and Tangy BBQ Sauce
$10.49 each (includes shipping)