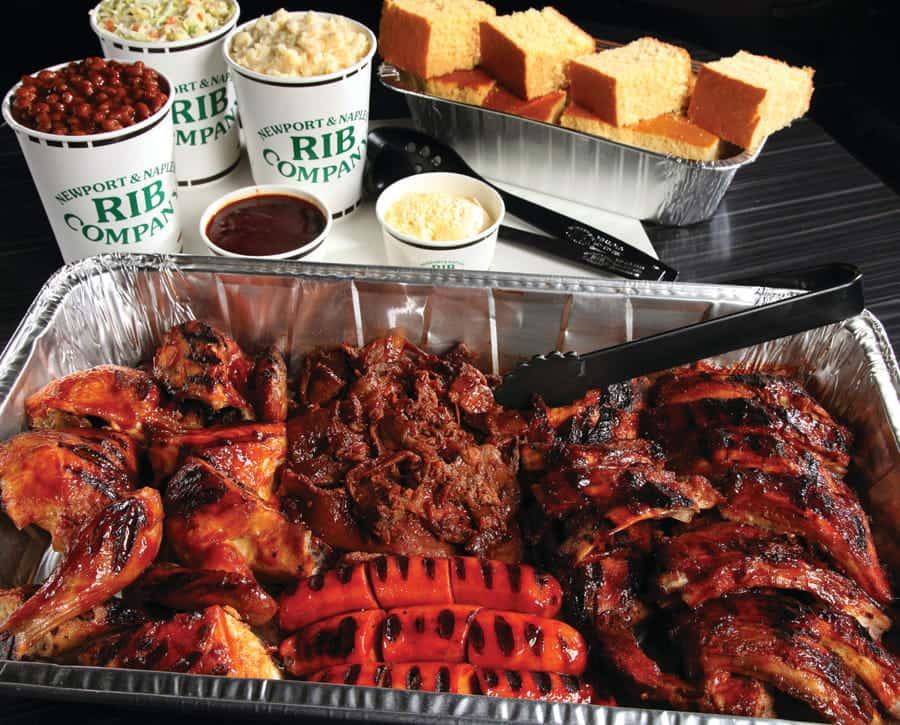 Party Packs & Take-Out Specials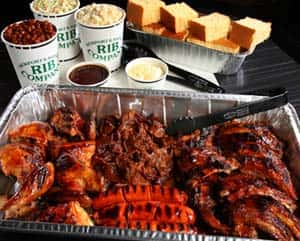 To order from our regular
Take-out Menu, click below: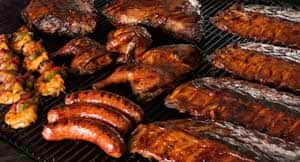 Our food... Your grill...
Our sauce... You baste...
Delicious Teamwork!
Pre-cooked and ready to be "finished off"
on your grill. Includes grilling instructions
and plenty of our signature Sweet
and Tangy BBQ Sauce!
Add Sides and Salads to Complete your Meal.
Wine, Beer, and Spirits are also available
for Pickup and Delivery.
Call (949) 631-2110 to
Order for Pickup or Delivery
from Newport Rib Company
Need your Takeout Order Delivered?
Click here to see our 3rd Party Delivery Companies:
Newport Rib Company Delivery Partners
Newport Rib Company
2196 Harbor Boulevard
Costa Mesa, CA 92627
Takeout Available Daily 10am-9pm
(949) 631-2110
Download Printable Take-out Menu
Naples Rib Company
5800 East 2nd Street
Long Beach, CA 90803
Takeout Available Daily
Sunday-Thursday: 10:00am - 8:30pm
Friday-Saturday: 10:00am - 9:00pm
(562) 439-RIBS
Become a VIP
Be the first to receive updates on exclusive events, secret menus, special offers/discounts, loyalty rewards & more!
Party Packs, Trays & Buckets
Party Packs
Include: Baby Back Ribs, BBQed Chicken, Louisiana Hot Sausage, Sliced Beef Brisket, Cornbread and 2 Sides
Hog Pack (Feeds 9-13) $140
Includes: 24-28 Ribs, 12 pcs. Chicken, 4 Sausages (cut in thirds), 1 1/2 lbs. Brisket, 12 pcs. Cornbread, and 3 pints each of two sides
Pig Pack (Feeds 6-9) $125
Includes: 20-24 Ribs, 8 pcs. Chicken, 3 Sausages (cut in thirds), 1 lb. Brisket, 8 pcs. Cornbread, and 1 quart each of two sides
Piglet Pack (Feeds 3-4) $67
Includes: 10 Ribs, 4 pcs. Chicken, 2 Sausages (cut in thirds), 1/2 lb of Brisket, 4 pcs Cornbread, and 1 pint each of two sides
Add 1/2 tray of Green Salad to your Party Pack (Choice of Dressing) $19
Sides
Quart (32 oz.) $10
Pint (16 oz.) $5.50
Buckets
Includes: 4 Pieces of Cornbread and Honey Butter
Trays
Full Trays Include 16 pcs Cornbread
Half Trays Include 8 pcs Cornbread
Salads
Choice of Dressing: Ranch, Caesar, Raspberry Vinaigrette, Honey Mustard, Bleu Cheese, Thousand Island, Italian, BBQ Ranch, Buffalo Ranch (All Gluten-Free)

Add Protein to BBQ Chopped Southwest, BBQ Bleu Wedge, 2nd Street Spinach, or Kale Quinoa Salads:
Chicken $5
Tri-Tip $6
Shrimp (5 pcs) $9
Salmon (8 oz) $9
2nd Street Spinach Salad
$14
Organic Baby Spinach, Bleu Cheese Crumbles, Mandarin Oranges, Diced Green Apple, Dried Cherries, Chopped Green Onion, Candied Pecans and Cornbread Croutons Tossed with our House-Made Sweet & Sour Dressing. Gluten-Free with Modifications, Ask Your Server.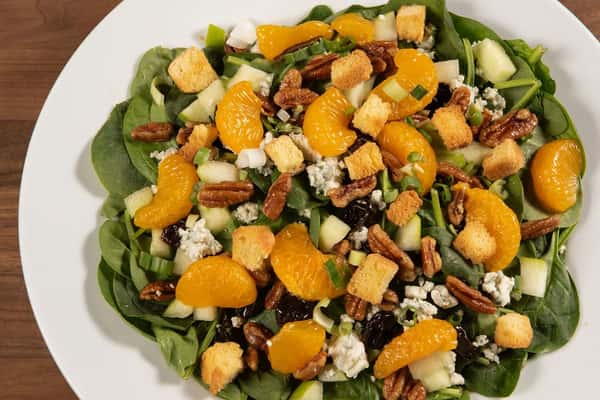 Burgers
USDA Choice Ground Beef or Veggie Patty
Choice of Sesame, Brioche, or Gluten-Free Bun
Choice of Two Sides
Build Your Own 1/2 Pound Burger
$13
Includes: Lettuce, Tomato, Pickle
Add at No Charge: BBQ Sauce, Ketchup, Mustard, Thousand Island Dressing
Add Bacon or Cheese (Cheddar, Pepperjack, Shredded Cheddar/Jack, Blue Cheese)
+$0.99
Add Cheddar Cheese
+$1
Add Avocado
+$1.99
Add Sautéed Mushrooms, Onion Straws, or Grilled Onions
+$1.49
Add Louisiana Hot Sausage on Top
+$3.49
Dinners
Served with Cornbread and Choice of Three Sides
Substitute One Side for a House Dinner Salad $5
Add w/Dinner: House Dinner Salad, Small Caesar Salad, Louisiana Hot Sausage $5.50
SIDES: BBQ Beans, Garlic Mashed Potatoes, Baked Potato, Mashed Sweet Potatoes, Rice Pilaf, Macaroni & Cheese, Roasted Vegetables, Coleslaw, Potato Salad (Gluten-Free Versions of Rice Pilaf, & Cornbread are available)